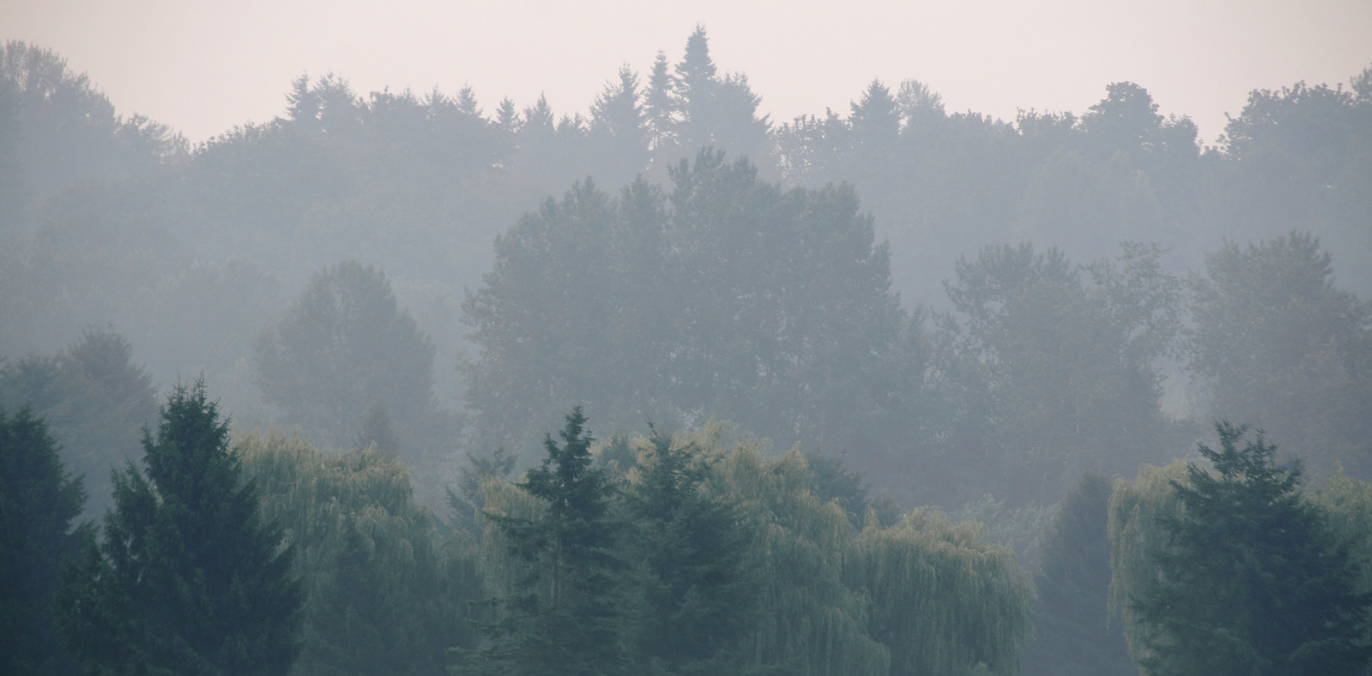 What is The Air Quality Index and How to Use it
Trusting our senses isn't enough to detect bad air days. Harm to the lungs can begin before we see or smell smoke. Those hazy days many of us are experiencing are made of ozone and fine particulate matter. Particulate matter, or PM2.5 (30 times smaller than a hair's width), can embed in the lungs and blood, causing inflammation, worsening asthma, heart issues, and mental health. Ozone can cause similar harm. Ozone is helpful to protect us from ultraviolet radiation from the sun, but when closer to ground level it can cause damage to respiratory tissue and cause breathlessness. Both pollutants affect all ages and all parts of the body.
Sources include car and truck exhaust, coal plants, an incinerator, wildfires, construction sites, you name it. Particulate matter can travel through winds for thousands of miles. When checking the weather, it's important to check in on the air quality as well, especially if you're in a high-risk area.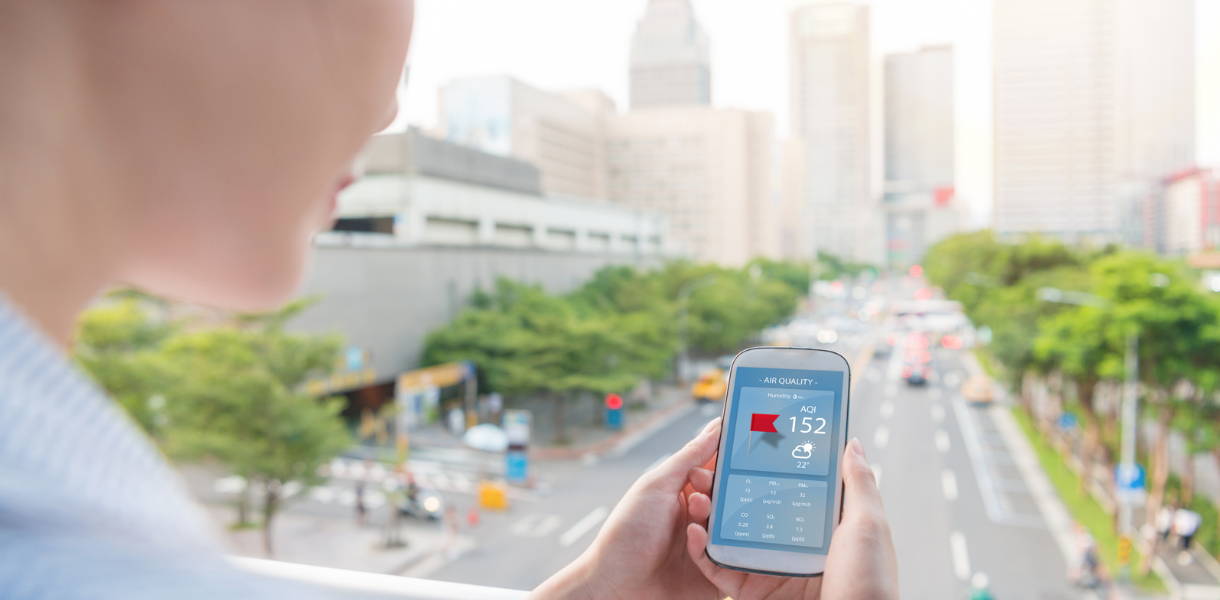 What is the Air Quality Index (AQI)?
The AQI, set by the EPA (Environmental Protection Agency), indicates outdoor air quality based on data from 5,000 monitors across the US. There are two AQIs for particulate matter and ozone, with the higher value reported. You can find AQI on the EPA's website or on their app, AirNow.
Who needs to pay attention to AQI?
Everyone should be familiar with and try to monitor the AQI nowadays, just like the weather. Different people will be sensitive to different types of air pollutants. Usually, the EPA has recommendations for two groups, general population and sensitive population. Children under 5 and older adults over 65 fall in the sensitive group but so do people with asthma, COPD, and pregnant women. The AQI number varies from 0-301 and the EPA suggests you monitor any symptoms that follow any particular AQI number.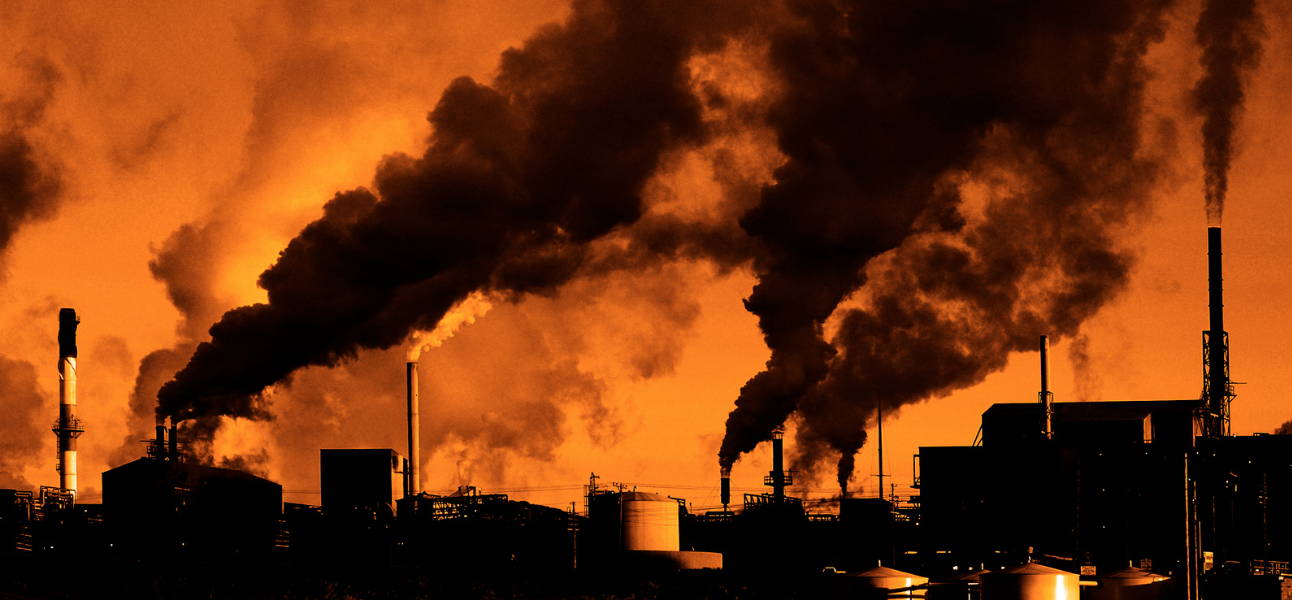 The AQI has six levels with different precautions, green (safe) to maroon (hazardous). Symptoms vary but shortness of breath, coughing, chest discomfort (tightness), throat irritation, fatigue, a stuffy nose, or a headache are some to look out for. Infants and children should be monitored, with specific signs to watch for like bobbing heads, grunting noises, and using chest muscles to breathe.

When is air pollution at its worse?
Air quality varies by season and time. Ozone peaks in warmer months. Because it is triggered by sunlight, early evenings and late afternoons can be worse than mornings. Particulate matter worsens during wildfire seasons. Wildfire smoke is especially toxic. Burning trees can release mercury in the air while burning houses and towns release toxins from burning plastics and petrochemicals. Fireworks also contribute to PM2.5 making the 4th of July and the following days that follow worse for air quality.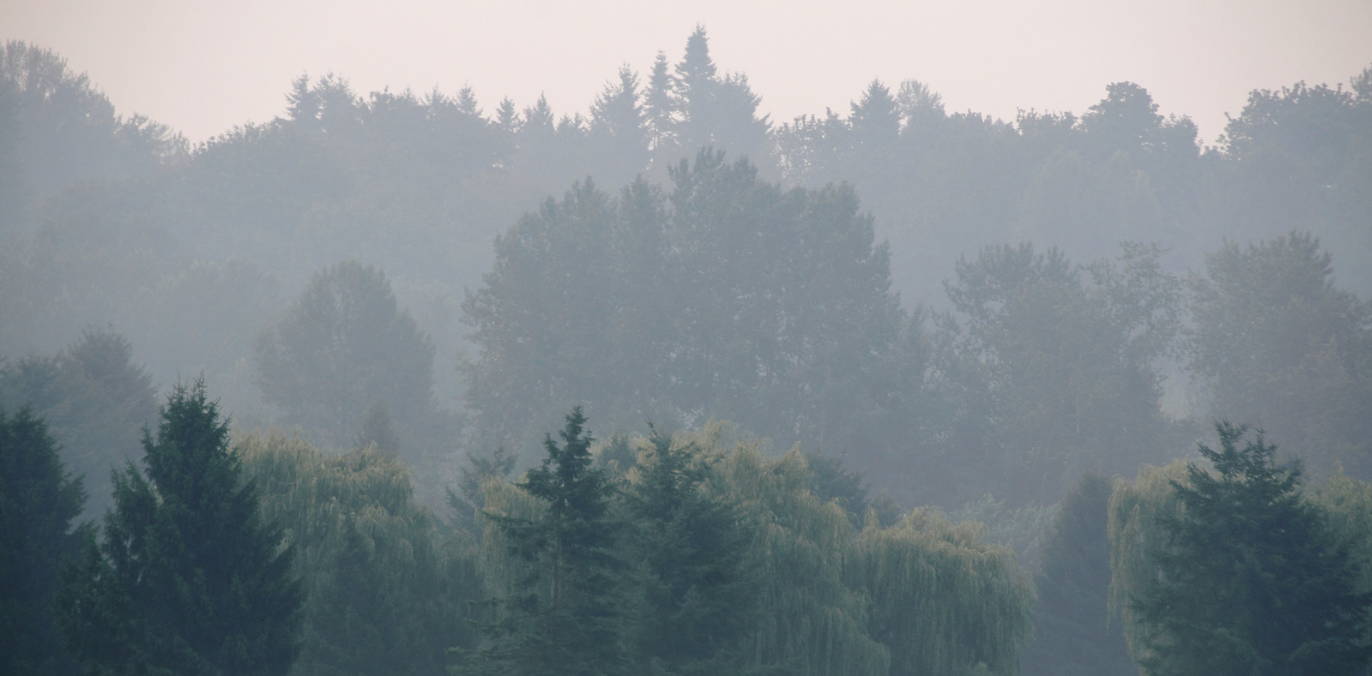 How to protect myself when it's hazy outside
Staying indoors is a great help because air conditioning and HEPA filters help. The University of Washington published a build your own low-cost air filter manual for roughly $20 to help dramatically lower particulate matter.
If air pollution is bad outdoors, try not to further expose yourself indoors. Examples include running wood- or gas-burning stoves and fireplaces, using fragrance/ozone-forming products, or idling in your car in the garage. There are also supplements you can take to further detox your body from harmful pollutants in the air.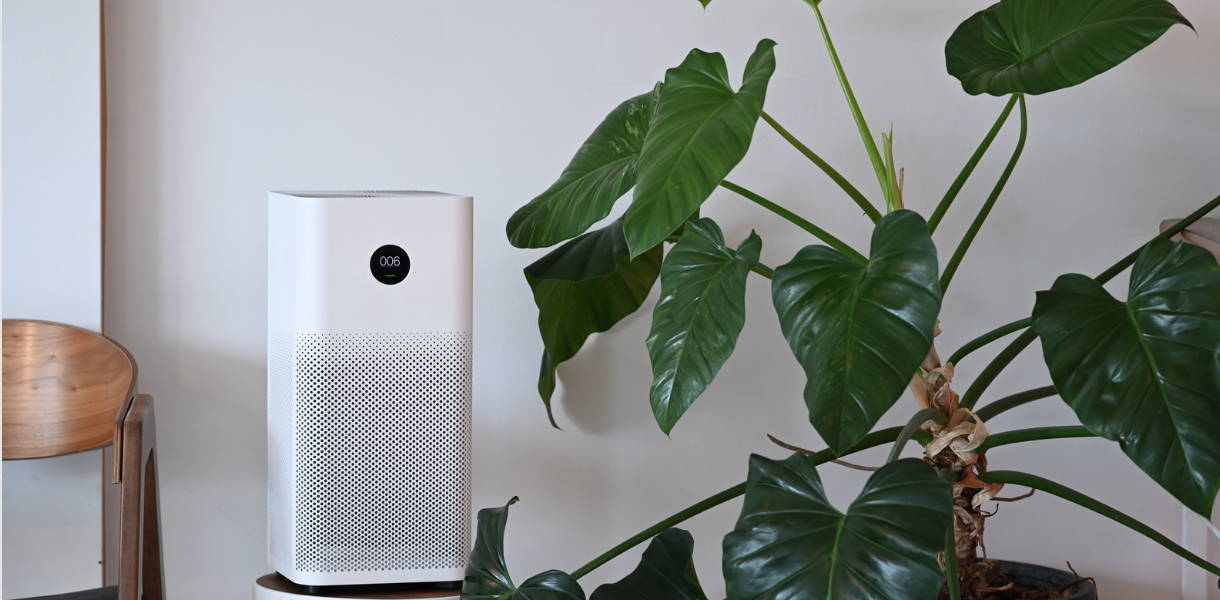 What can my community do to reduce air pollution?
The key action for improving air quality is addressing the underlying causes, not just treating the symptoms. One climate change challenge is carbon. Released carbon remains in the atmosphere for centuries. Unlike carbon, particulate matter and ozone settle in days, allowing rapid improvement when pollution sources are addressed.
The Covid-19 pandemic demonstrated the quick clearing of air when travel paused. A significant portion of air pollution comes from manageable sources. Adjustments to transportation, industries, energy systems, and roads can promptly enhance air quality. Though not all pollution sources can be eliminated, various technologies exist to make the air cleaner.
Despite escalating wildfires, overall air quality has improved, particularly in the US over the past 40 years. States have curbed major industrial smog sources through effective environmental regulations. Notable progress has been achieved in cleaner vehicles, power plants, and industrial facilities. This demonstrates that deliberate choices can make a difference.
What other resources are out there?
If you're looking for more resources, the EPA AirNow website and AirNow app have more information on the AQI level and forecast. If you're worried about wild fires, the EPA Fire and Smoke map has very detailed information by zip code on PM2.5 coming from wildfires, drawing from a larger range of sources than the basic AQI. ProPublica launched its own database of cancer-causing air pollution by zip code across the US, which can be very helpful.
Annie Pavone
AUGUST 14, 2023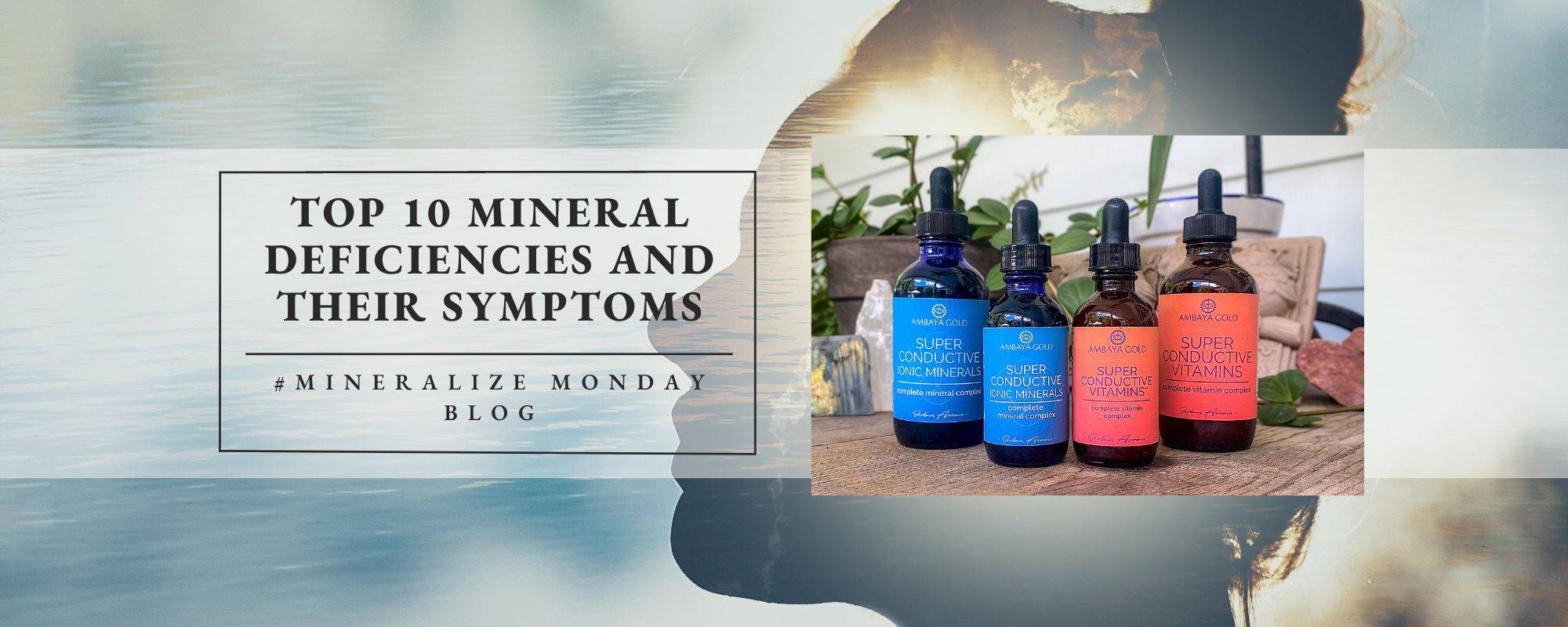 Join Our Health Conscious Community
Receive exclusive access to our newsletter, sales, giveaways, and 15% off your next purchase!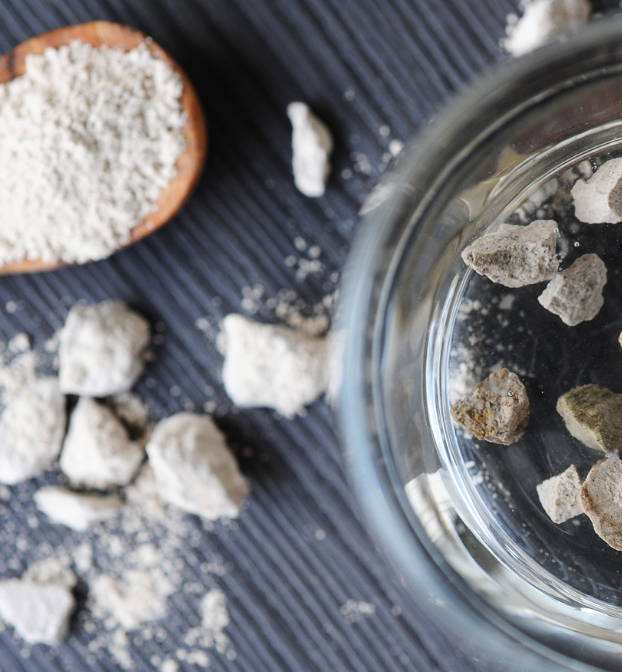 We use a form of nano-technology Zeolite. Zeolites are a group of naturally occurring minerals with a unique honeycomb porous structure. These minerals have been used for centuries in various applications. However, their detoxification properties have gained increasingly more attention in recent years due to rising poor air quality.
Zeolites have a very high affinity for heavy metals, toxins, and volatile organic compounds (VOCs are group of carbon-based chemicals and can have adverse effects on human health and the environment), making them an effective tool for detoxification.

Warning: Consult your health care practitioner before taking if pregnant or nursing.*Consult with a physician before use if you have a serious medical condition or use prescription medications. A Doctor's advice should be sought before using this and any supplemental dietary product. These statements have not been evaluated by the FDA. This product is not intended to diagnose, treat, cure or prevent any disease. Individual weight loss results will vary. By using this site, you agree to follow the Privacy Policy and all Terms and Conditions printed on this site. Void Where Prohibited by Law.