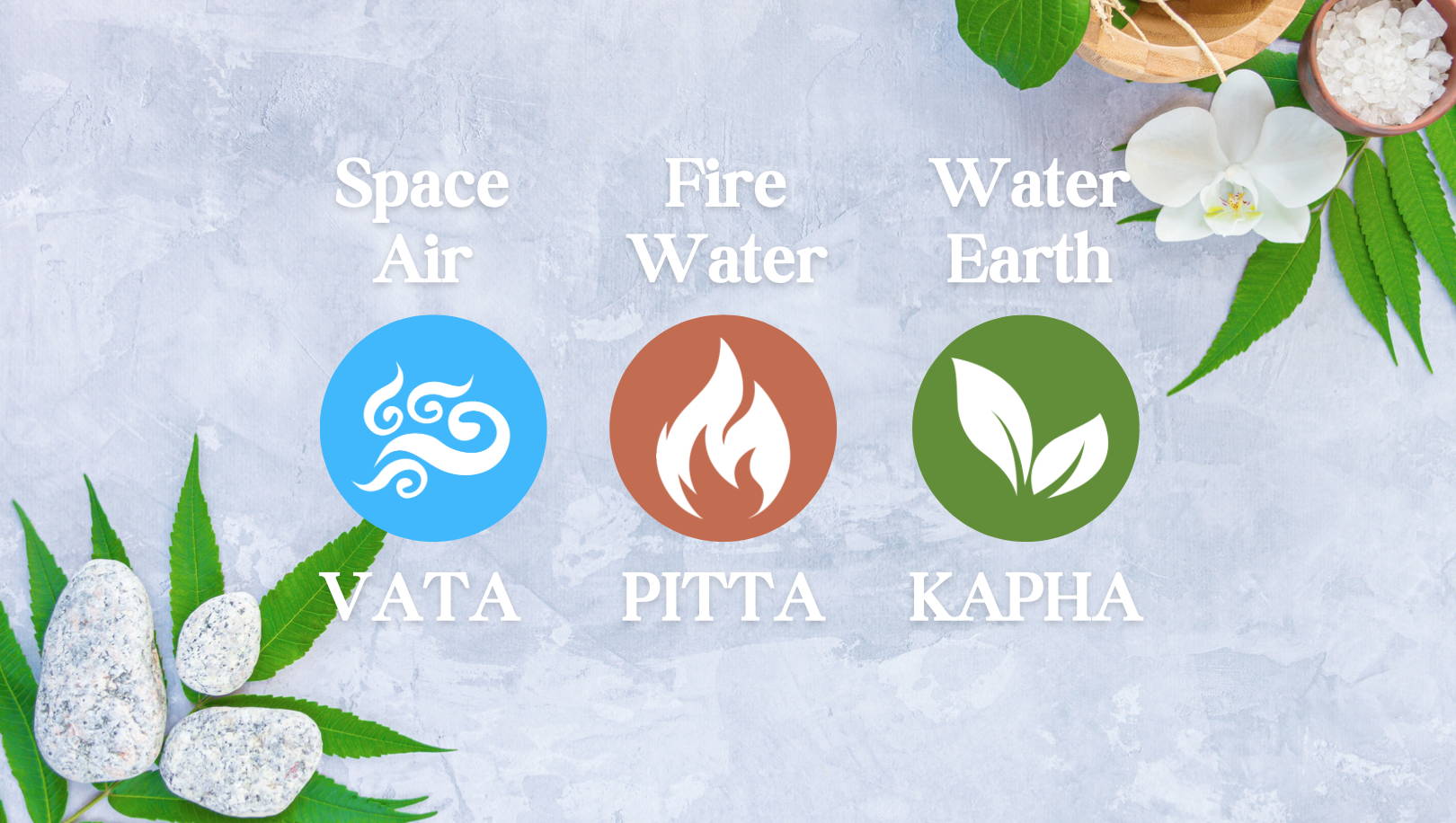 What Are the Ayurveda Doshas?
Vata, Pitta, and Kapha
According to Ayurveda, we are born with a unique combination of the elements in Nature: Ether, Air, Fire, Water, and Earth. Particular ratios of these elements point to how our physical, mental, and emotional bodies behave. These characteristics make up our constitutions. Just as everyone has an individual thumbprint or footprint, everyone has elemental characteristics that behave in particular ways that a trained practitioner can identify. One form of identification is through the pulse. The pulse reflects a person's birth constitution and expressed current constitution. The difference between the two indicates how out of balance the person may be. Balance is the natural order; imbalance is disorder. Health is order; disease is disorder. Within the body, there is a constant interaction between order and disorder. Once one understands the nature and structure of disorder, one can reestablish order.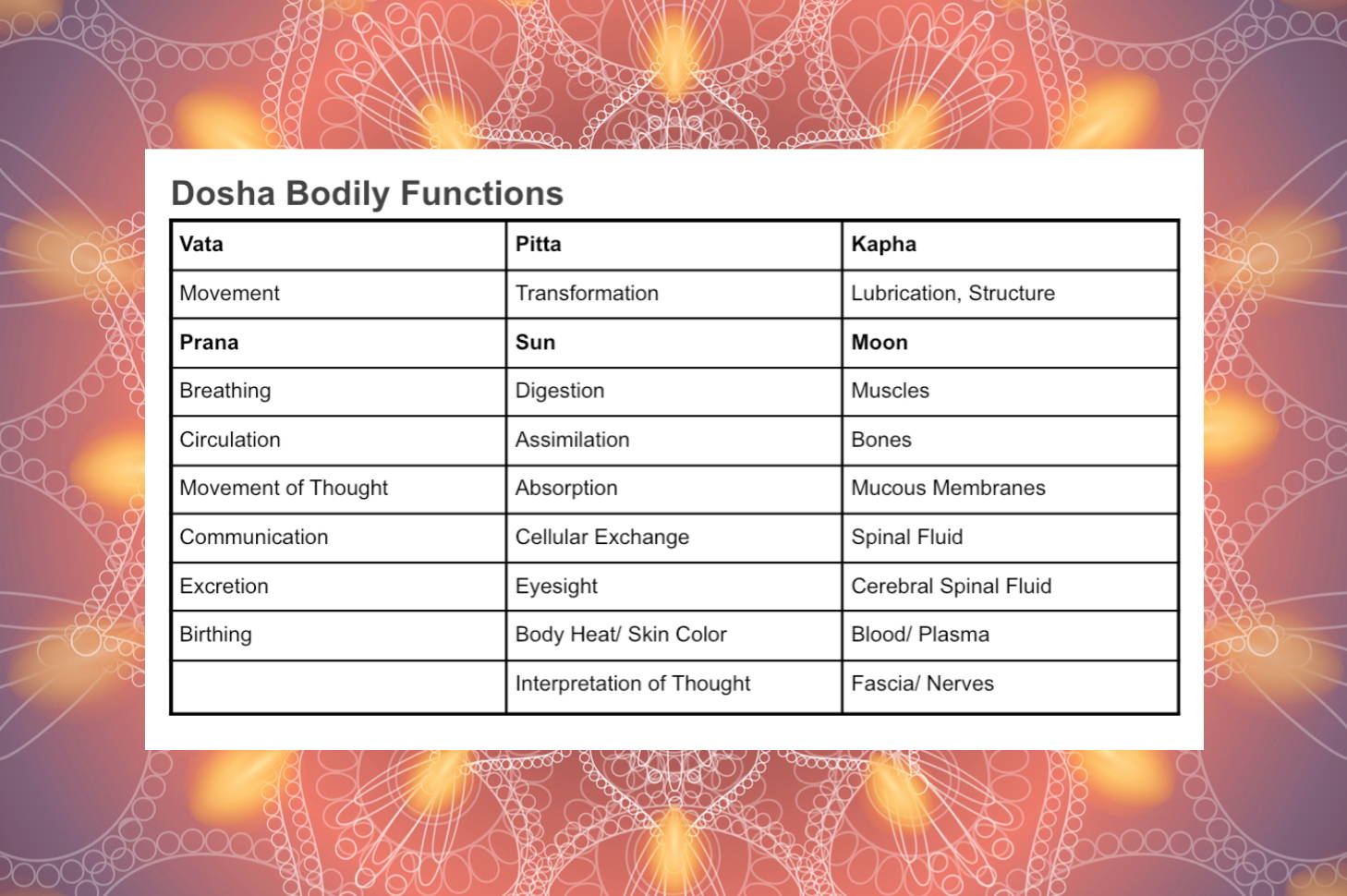 Ayurveda identifies three basic types of elemental constitutional makeup, allowing energy to flow in particular ways. They are functional principles that are present in everybody and everything in Nature. Unfortunately, no words in English describe this energy, so we use the Sanskrit words Vata, Pitta, and Kapha. Energy is required to create movement so that fluids and nutrients get to the cells enabling the body to function. Energy is also needed to metabolize the nutrients in the cells, and energy is required to lubricate and maintain cellular structure. Vata is the energy of movement; Pitta is the energy of digestion or metabolism; and Kapha of the energy of lubrication and the body's structure. In Ayurveda, body, mind, and consciousness work together to maintain balance and are viewed as different facets of one's being.
High-Frequency Mineral Supplements Inspired by Ayurveda
(without having to take another pill)
Join Our Health Conscious Community
Receive exclusive access to our newsletter, sales, giveaways, and 15% off your next purchase!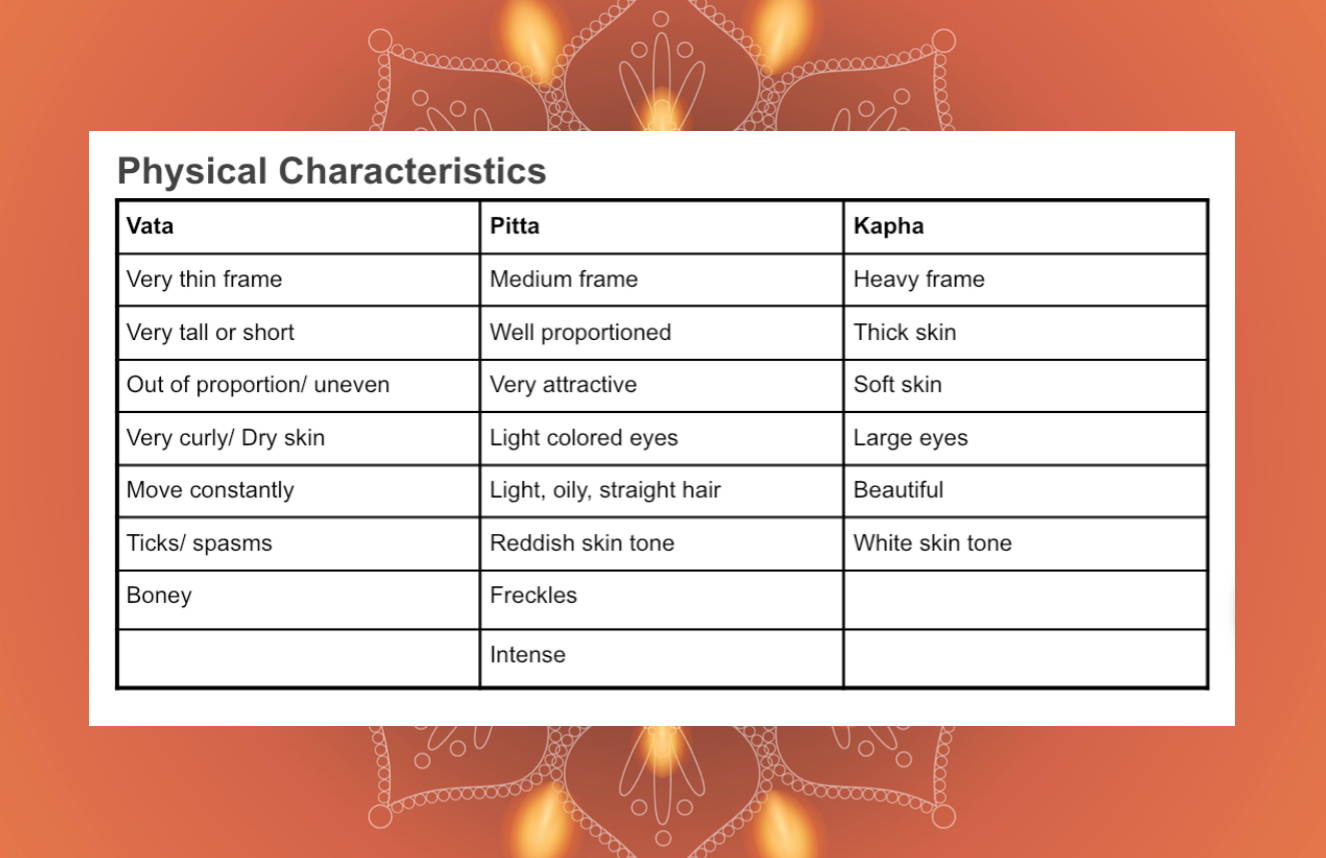 We are all made up of a mix of Vata, Pitta, and Kapha. The best way to find your constitution is to see an Ayurvedic practitioner. Ambaya offers Ayurvedic consultations; for more information, click here.
Taking a dosha quiz is also a good start, or you can look at the above table to match your characteristics to that of Vata, Pitta, and Kapha, you will have a mix of all three in a unique ratio. We will get into this more next week. Once you know your constitution, you can learn how to keep the three doshas in balance.
If you would like to learn more, watch this interview between Ambaya and Gail of Gaia!
Annie Pavone
February 06, 2023
Read Last Week's Blog Post Here: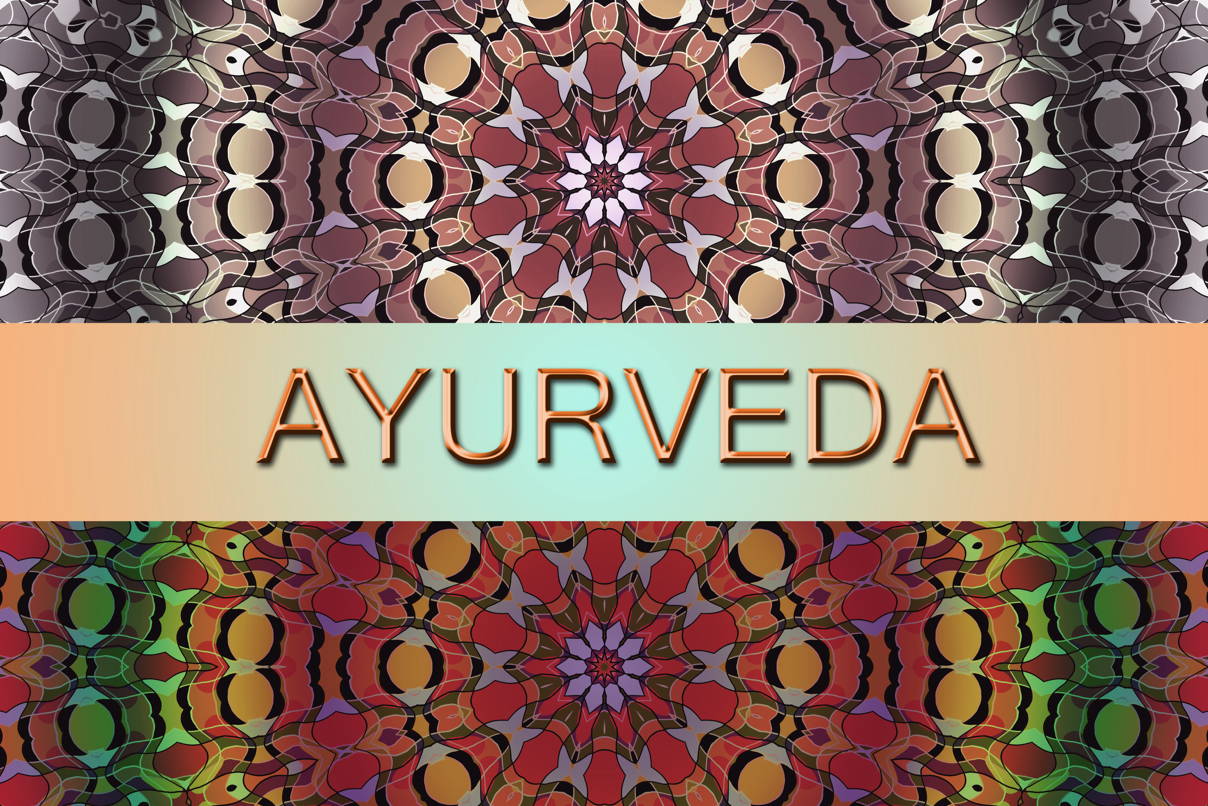 Check Out These Top Selling Products