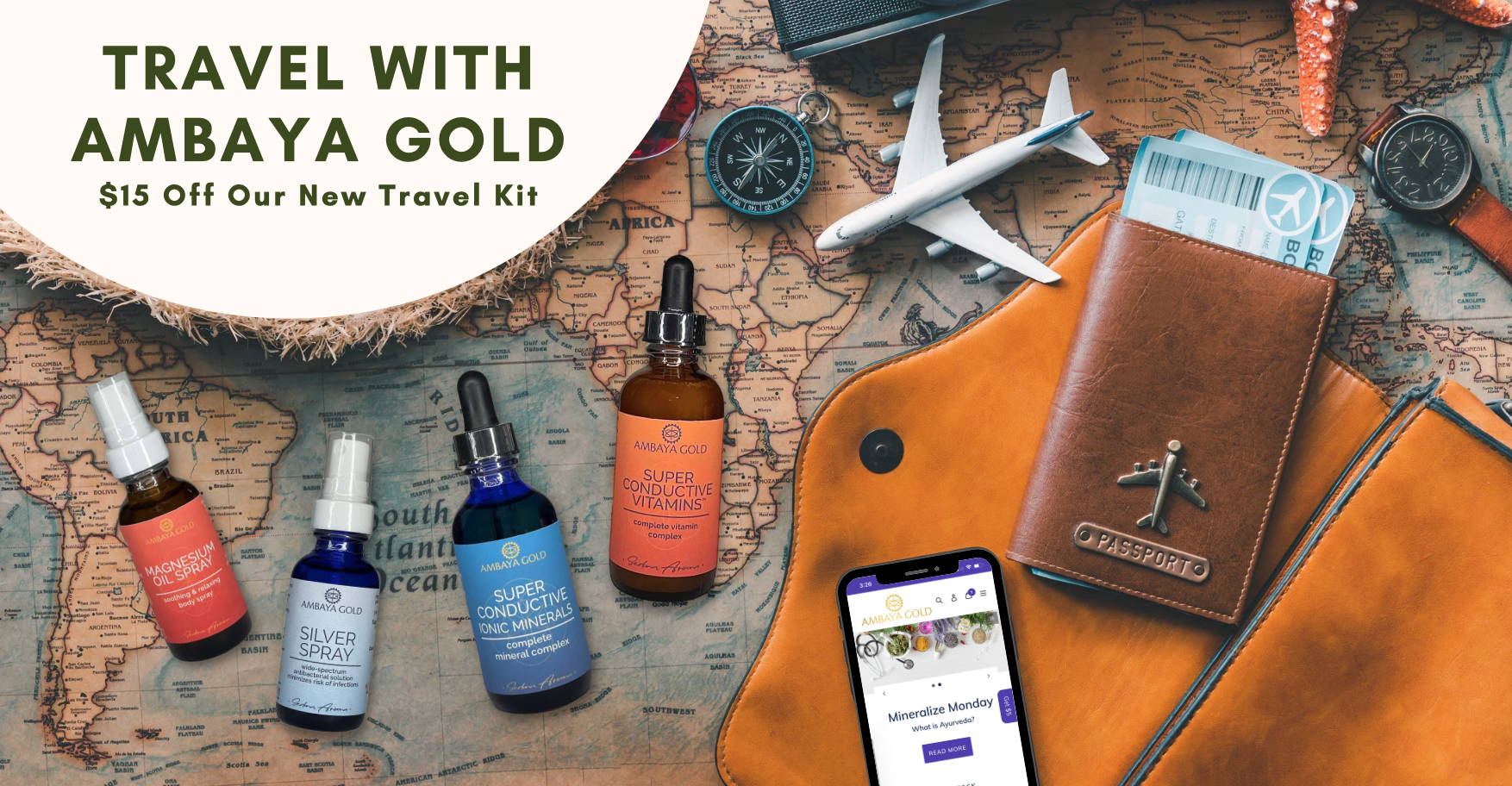 Traveling with Supplements
Are you traveling this holiday season? Whether driving, flying locally, or internationally, efficient packing is necessary, and you don't want to forget to pack the essentials!
This week we're introducing our new Wellness Travel Kit, which includes our 1oz Magnesium Oil Spray, 1oz Silver Spray, 2oz Super Conductive Vitamins and 2oz Super Conductive Minerals. This compact and TSA-approved kit makes it perfect for bringing heightened wellness with you on all your adventures!
When traveling, it's important not to forget the essentials, even making and bringing a mini first aid kit can come in handy depending on where you're going. Your suitcase can fill up quickly with supplements, medications and personal care containers, leaving much less room for fun stuff like souvenirs and holiday gifts!
If you are traveling with capsule supplements, a good tip for packing them is to buy small 4" x 6" zip-top baggies and put just enough for your trip. You can label the drugs and supplements in permanent marker, saving you room on packing and making them much easier to identify. You can then easily combine and compact all baggies into one travel bag. An added plus when going through TSA.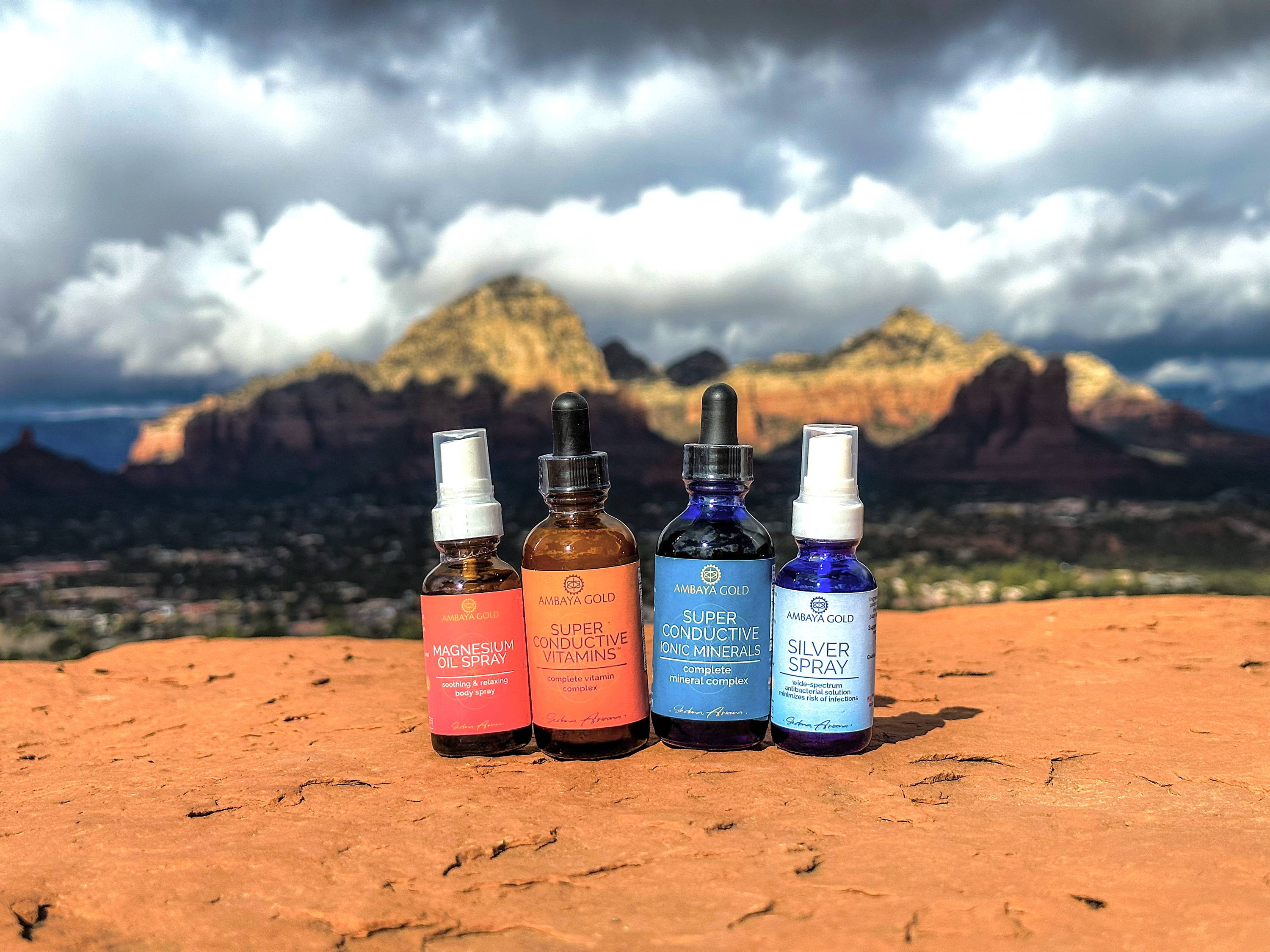 This holiday season, get this easy-to-carry, TSA-approved Wellness Travel Kit, and take these essential supplements with you anywhere.
Promote feelings of overall wellness and boost your system naturally while traveling.
2oz Super Conductive Vitamins

• Overall foundational support*
• Supports improved systemic functioning*
• Assists with metabolic & cellular function*
• Liquid medium for immediate assimilation*
2oz Super Conductive Ionic Minerals
• Enhanced cellular conductivity & communication*
• Increased energy, clarity & focus*
• Liquid medium for immediate assimilation*
Cramped in the car or in the plane?
1oz Magnesium Oil Spray
• Supports over 300 heart functions*
• Promotes healthy sleep*
• Provides relief from body tension & soreness*
• Instant absorption*
Disinfect your hands with this non-toxic natural antibacterial.
1oz Silver Spray
• Disinfects like hydrogen peroxide without the burn*
• Natural antibacterial*
• Supports eye, nose, throat, ear & lung health*
Annie Pavone
December 19, 2022
Join Our Health Conscious Community
Receive exclusive access to our newsletter, sales, giveaways, and 15% off your next purchase!


We've bottled a variety of our products in a 1 and 2 ounce size, making them small and compact enough for any adventure!
Read Last Week's Blog Post