Our supplements can be added to any cold beverage and smoothies make one of the best options to mix with our Ambaya Gold supplements.
I wanted to share some tips and recipes to create the most delicious smoothies. I especially love breakfast smoothies because my morning Ambaya Gold supplements make a great addition to any recipe.
You can drink one for a light snack or make it into a smoothie bowl for a whole meal. Before Ambaya Gold, I worked at an organic juice and smoothie bar that taught me a lot about amazing smoothie recipes that work especially well for a morning meal.
Below are some of my tips to create the best smoothies! All pictures in this blog are smoothie bowls I've made.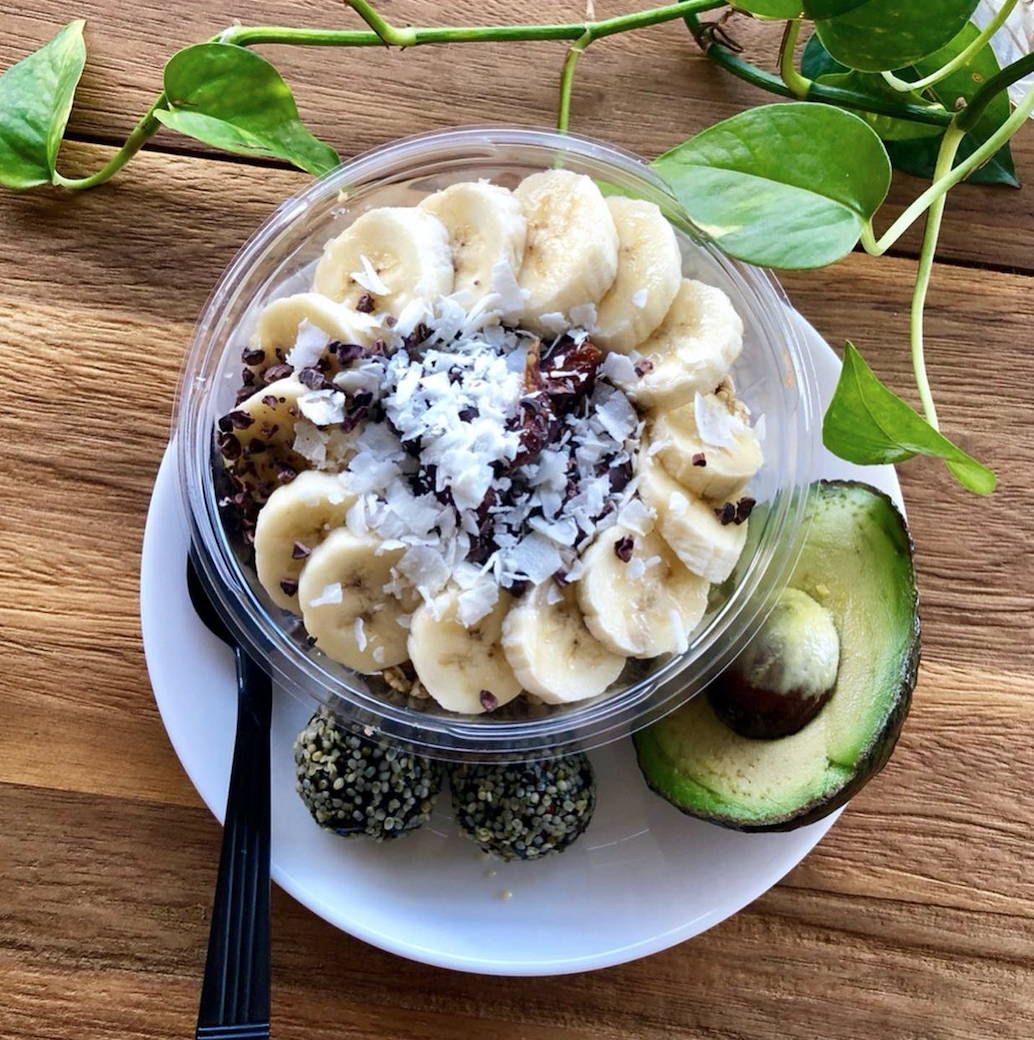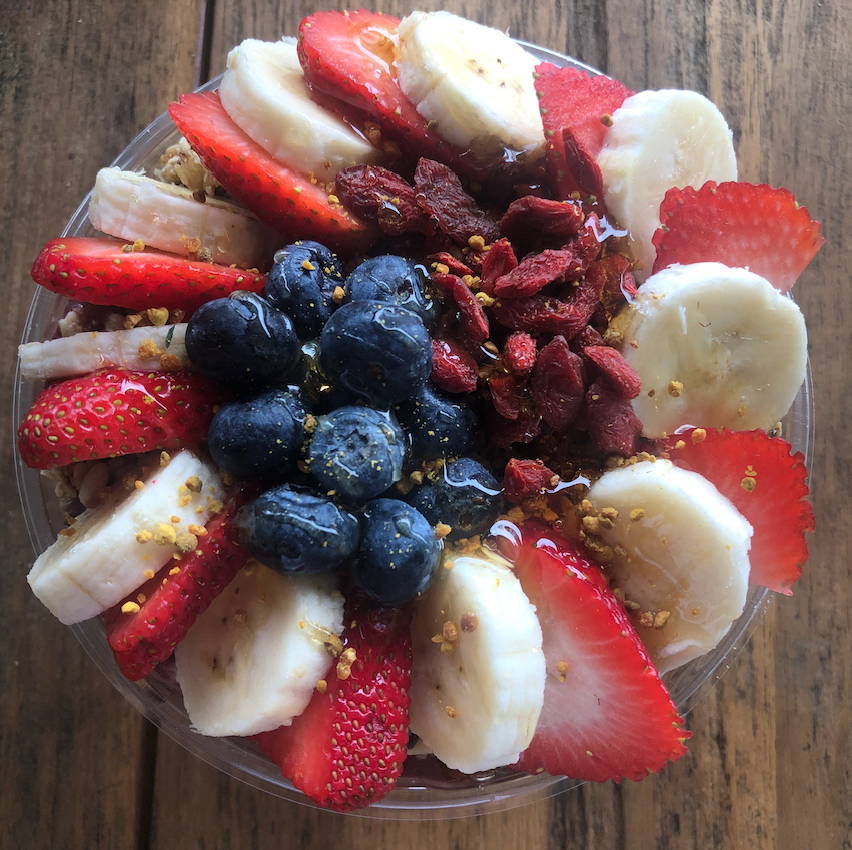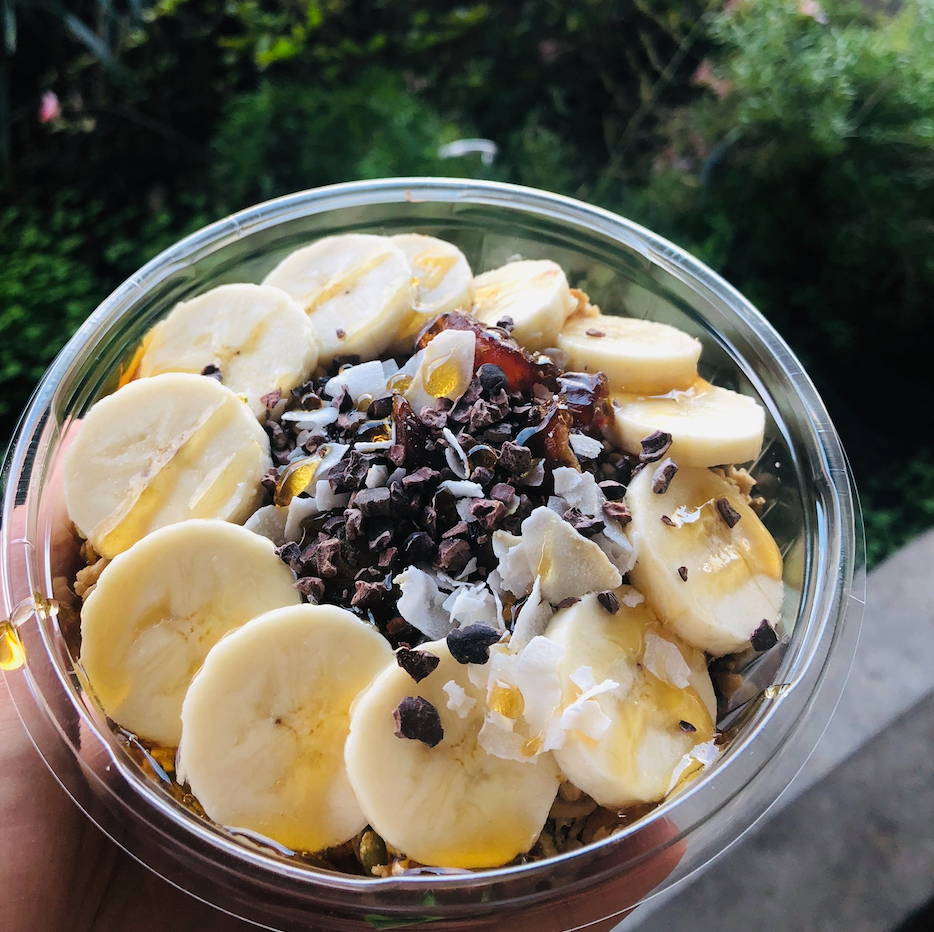 "Take care of your body. It's the only place you have to live."
Jim Rohn
Tips to Create the Best Smoothies
Layering.
Layering smoothies is quite important to get a smooth creamy consistency and for ease of blending.
Use a good blender.
I've tried all kinds over the years and using a quality powerful blender makes all the difference. I recommend Vitamix Blenders or NutriBullet but there are tons out there, just take the time to read some reviews for them.
Sneak in the greens.
Smoothies are a great way to pack in extra veggies. Greens are especially good to add. To make them easier to digest you can steam them in advance (and freeze them if you prefer frozen smoothies).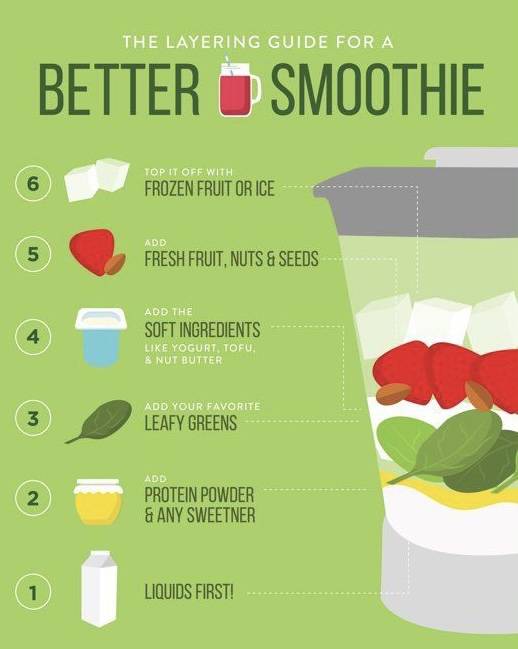 Frozen.
Freezing fruit ahead of time is a great way to keep a smooth consistency. Smoothies are an easy meal so I prep a few reusable bags full of different fruit combinations once a week. I find that these fruits are the best to freeze, and using at least one in a smoothie will give the best results for consistency, otherwise you can opt for ice.
Bananas
Any berries (strawberries, blueberries, etc.)
Pineapple
Mango
Grapes
Peaches
Pears
Avocado
Avocados are a great source of fiber, and unlike most fruits, they have zero grams of naturally occurring sugar per serving, which helps maintain healthy blood sugar levels. Avocados are a great alternative as a smoothie base, instead of bananas, because of its nutritional value.
Balance.
Create a balanced smoothie with a combination of fruits, veggies, and other ingredients that contain protein and healthy fats. These could be nut butters or chia seeds— to keep you feeling full and satisfied!
Liquids.
Liquids are imperative to blend smoothies and nut milks or teas work best. Get creative and try different bases to get different results. I recommend coconut milk, hemp milk, mint tea, chamomile tea, and lemongrass tea- but again, get creative and try different things.
Extras.
I love making smoothies at home because you don't have to pay extra $ for add-ons. These include cacao, bee pollen, spiralina, turmeric, goji berries, chia seeds, flax seeds, coconut flakes, you name it!
Flavor.
Some healthy sweets can be added to spruce up a recipe. My go to natural sweeteners are dates, honey, and agave syrup. Try to avoid any artificial sweeteners.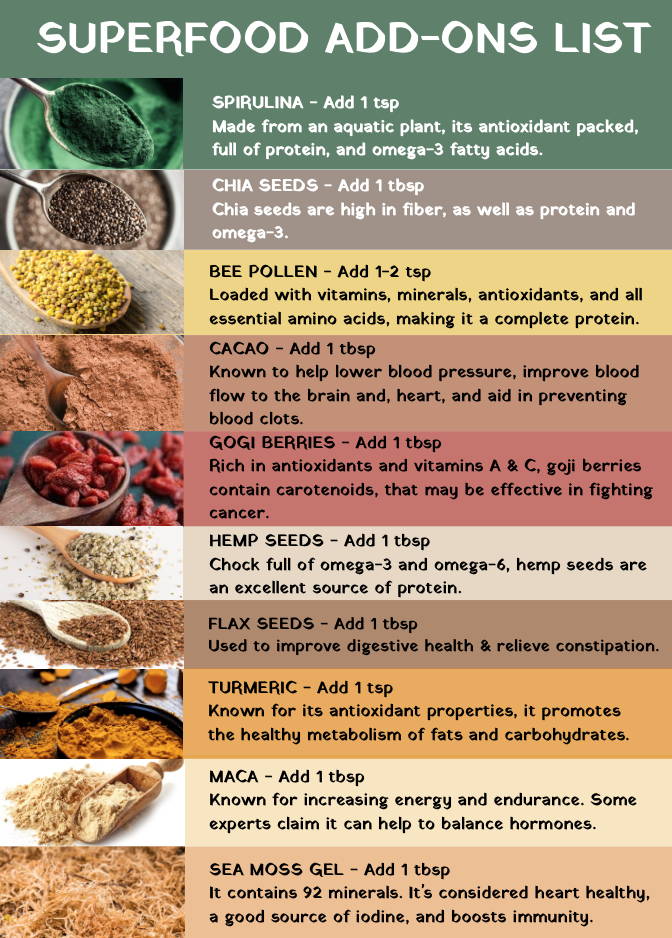 Bonus Recipe to Try:
Super Greens Smoothie
1/2-1 cup Hemp milk (I make my own creamy hemp milk with 3 cups water, 2/3 cups hemp seeds, 2 dates, and 1/8 tsp sea salt).
1 sliced avocado
1/2 chopped apple (exclude core)
1-2 kale leaves de-stemmed
1/2 chopped cucumber
1 chopped frozen banana
Handful of green grapes
2 dates
Add Ambaya Gold Essence of Life and Fulvic Green
Don't forget the layering and get creative with the toppings, then enjoy!