The Crucial Mineral so Many Are Lacking.
Magnesium is crucial for over 300 biochemical reactions in the body, and most of us are lacking it- over 50% of Americans get less than the daily recommendation in fact. When we are deficient in this essential mineral it shows as lack of energy, issues falling asleep, hormone imbalances, poor gut health, weak immune system, and a variety of other problems.
People with digestive conditions, blood sugar conditions, those who have absorption problems, and older people are the groups that are most likely getting too little magnesium from their diet.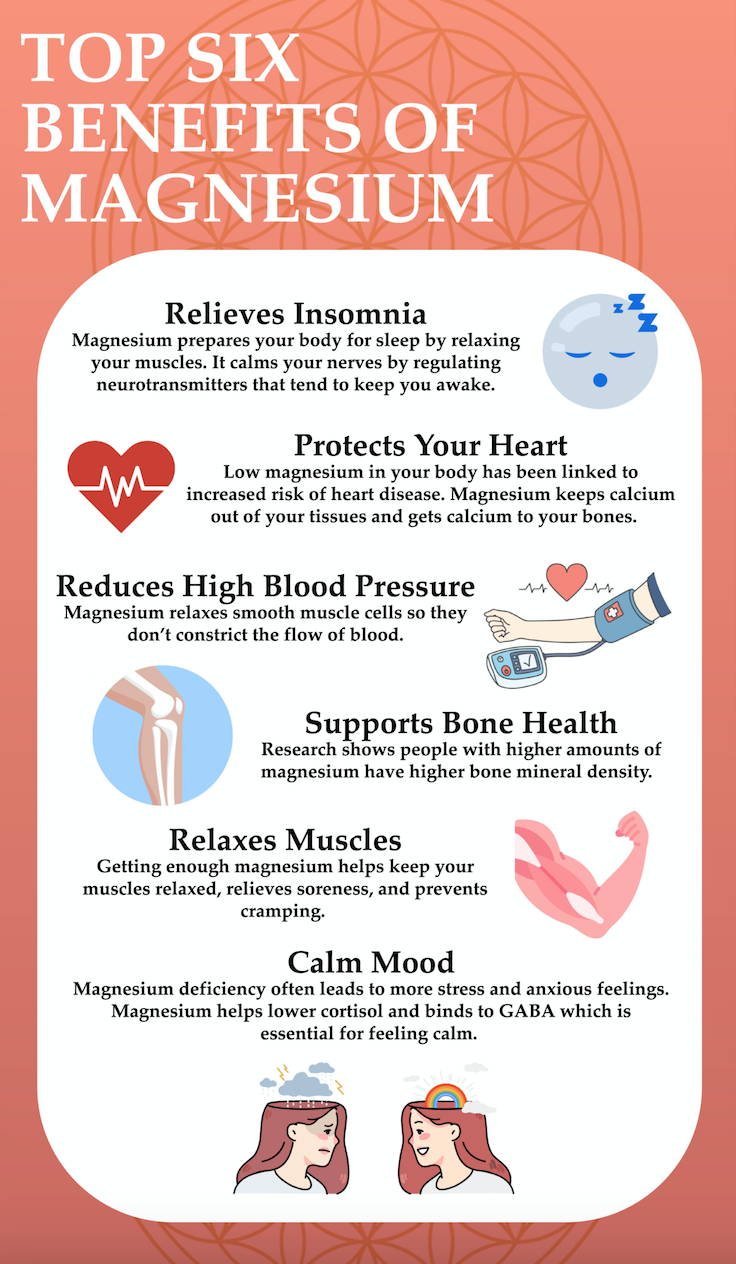 Magnesium is an essential mineral found in every cell in the body. It's the fourth most abundant mineral found in our body. It plays an imperative role in over 300 enzyme reactions in the body making it crucial for maintaining our health. 50% to 60% of magnesium resides in the bones, which is why maintaining magnesium levels in the body is important for bone health. But hold on, there's much more.
Hundreds of bodily functions require magnesium including:
• muscle and nerve function
• nervous system regulation
• blood pressure regulation
• protein and bone formation
• creating and repairing DNA
• converting food into energy
Studies show that magnesium is important for brain health and therefore may help aid symptoms of anxiety and boost your mood.
It may soothe muscles by promoting more efficient muscle recovery after exercise.
Using a topical magnesium spray before bed helps your body to relax, allowing you to drift off to sleep easier.