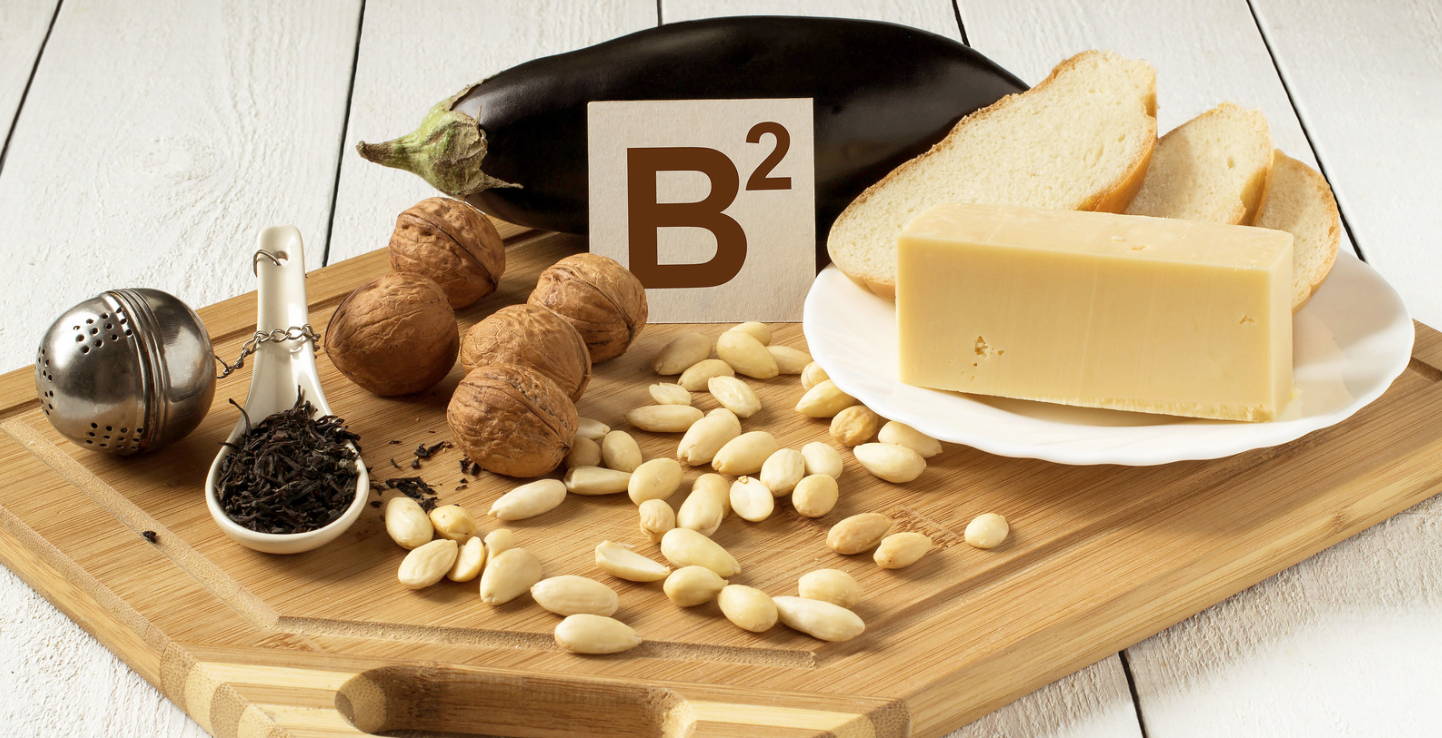 Health Benefits of Riboflavin
(Vitamin B2)
When we're not feeling well, instead of reaching for pill to make us feel better, we should look toward the nutrients that power our bodies. Riboflavin, known as Vitamin B2, is one unsung hero. Although it may not enjoy the same limelight as other vitamins, its health benefits are truly remarkable.
How do you know if you're deficient in Vitamin B2? Some symptoms include:
• Cracked Lips and Corner of the Mouth
• Red, Sore Tongue
• Inflammation and Redness of the Lining of the Mouth and Throat
• Sore Throat
• Skin Problems such as dry, flaky, or oily skin
• Eye Problems
• Itchy, Watery Eyes
• Anemia (in severe cases)
• Mental Health Symptoms (like irritability and depression)
• Fatigue and Weakness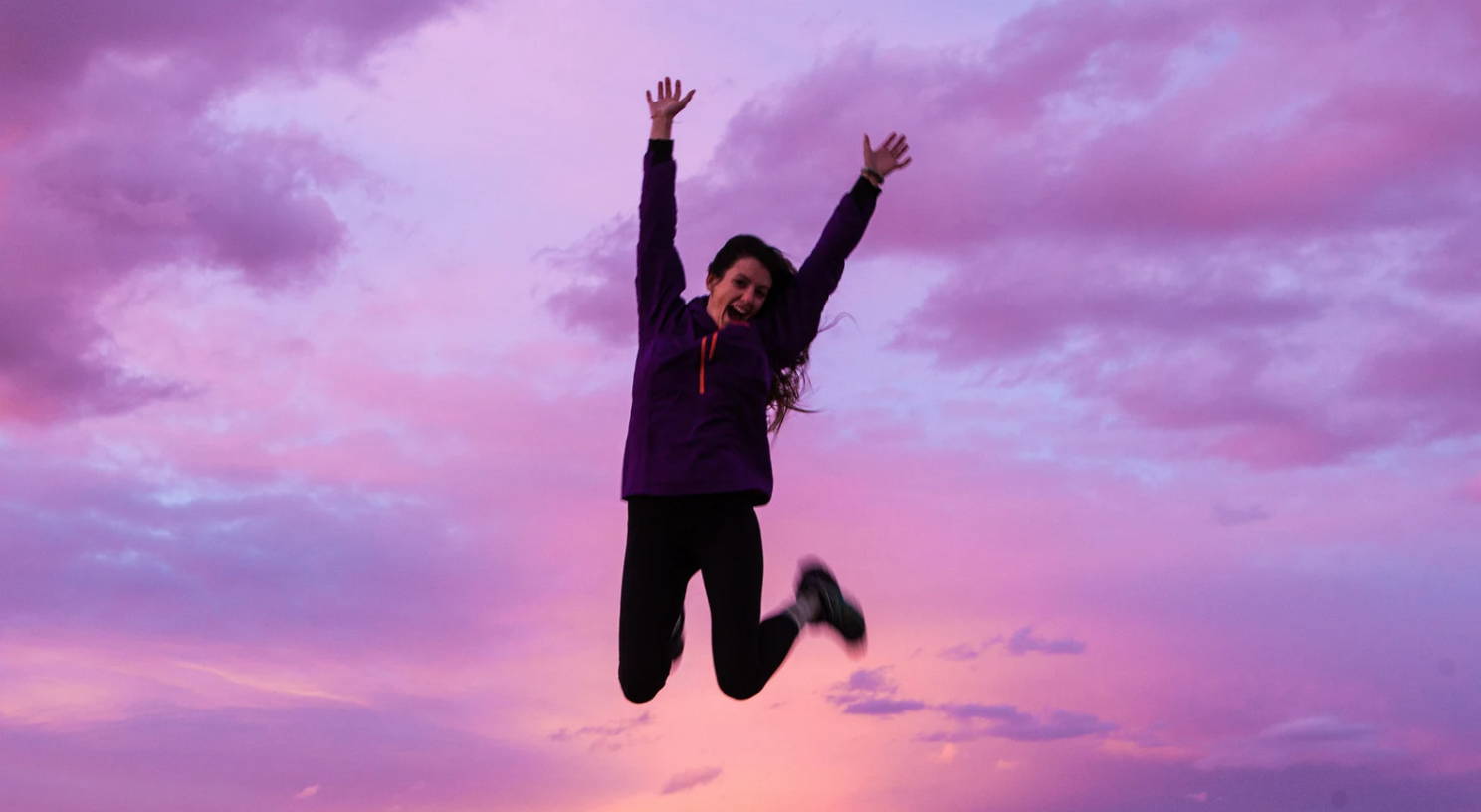 1. Energy Metabolism and Vitality
Riboflavin plays a central role in the body's energy metabolism. It is a crucial component of various enzymes responsible for converting the food we eat into the energy our cells need to function optimally. By facilitating the breakdown of carbohydrates, fats, and proteins, riboflavin ensures that our bodies have a steady supply of energy, promoting vitality and overall well-being.
2. Antioxidant Defense
Riboflavin is a potent antioxidant that works in tandem with other antioxidants such as Vitamin C and Vitamin E. Together, they form a protective shield against oxidative stress, which occurs when harmful free radicals damage cells, proteins, and DNA. By neutralizing these free radicals, riboflavin helps safeguard our cells and tissues, supporting holistic health and longevity.

3. Eye Health and Vision Clarity
One of riboflavin's well-known benefits is its contribution to maintaining eye health. It is essential for the proper functioning of the cornea, the transparent front part of the eye. A deficiency in riboflavin can lead to eye-related issues such as photophobia (sensitivity to light) and blurred vision. Ensuring an adequate intake of riboflavin can help preserve clear and comfortable vision.
4. Skin Radiance and Repair
Healthy, radiant skin is often a reflection of overall health. Riboflavin contributes to skin health by promoting tissue repair and growth. It plays a key role in the maintenance of collagen levels, which are vital for skin elasticity and preventing premature aging. Additionally, riboflavin may help alleviate common skin conditions like acne, eczema, and dermatitis, promoting skin radiance from within.
5. Nervous System Harmony
The nervous system, responsible for transmitting signals between different parts of the body, relies on riboflavin for its proper functioning. This essential vitamin supports the production of neurotransmitters, which are the chemical messengers that facilitate communication between nerve cells. A deficiency in riboflavin can lead to nervous system disturbances, including mood swings and cognitive issues.
6. Red Blood Cell Production and Vitality
Riboflavin also plays a pivotal role in the production of red blood cells, the carriers of oxygen throughout the body. An adequate supply of riboflavin ensures that your body can produce a sufficient number of healthy red blood cells, preventing conditions like anemia and maintaining overall vitality and stamina.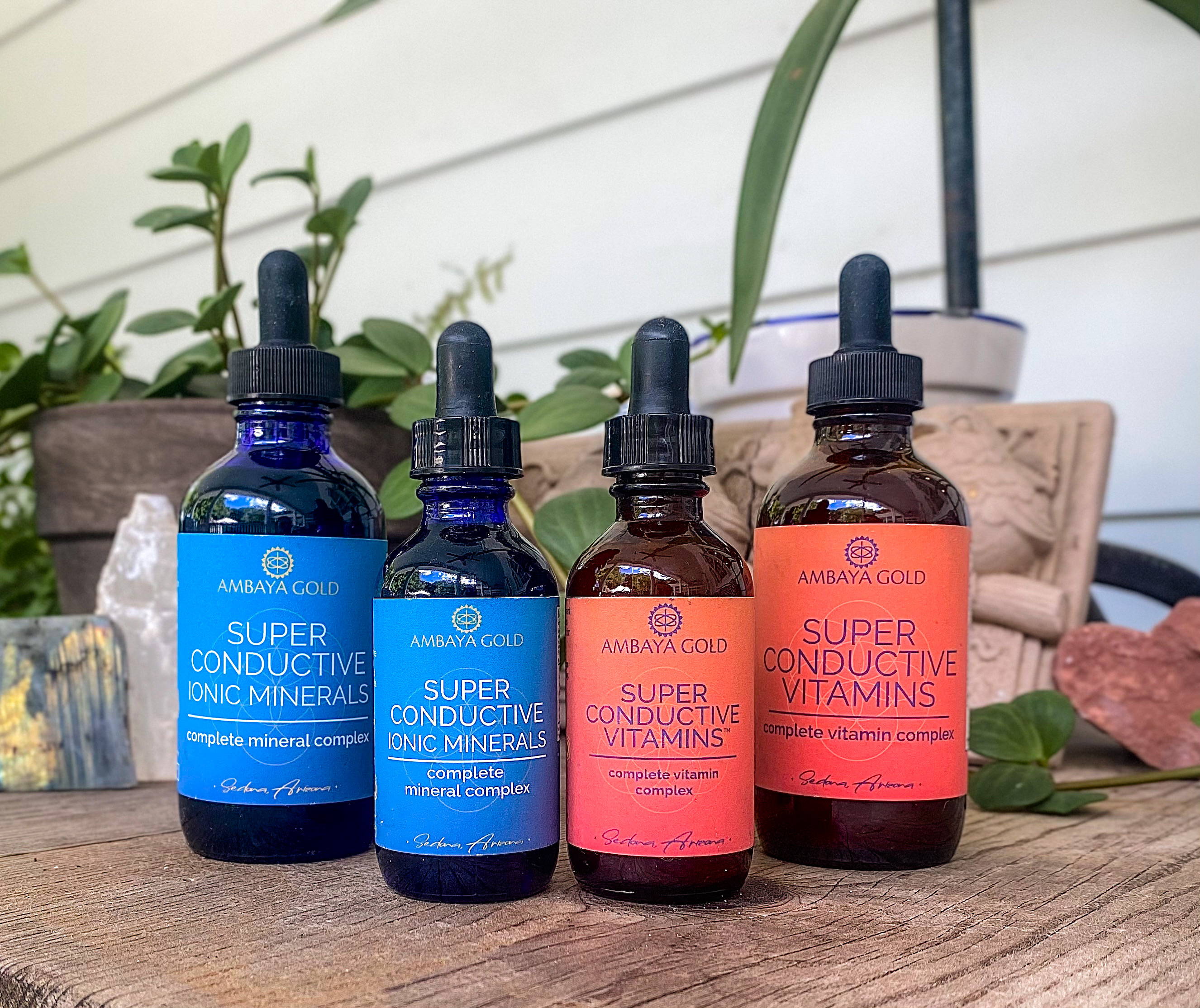 Food Sources of Riboflavin
To harness the health benefits of riboflavin, it's essential to incorporate riboflavin-rich foods into your daily diet. Below are some excellent sources but be mindful to always buy organic, non gmo, and local if possible.
• Dairy products (milk, cheese, yogurt)
• Lean meats (chicken, turkey, lean beef)
• Fish (salmon, trout, mackerel)
• Eggs
• Green leafy vegetables (spinach, kale)
• Nuts and seeds (almonds, sunflower seeds)
• Whole grains
Vitamins supply the necessary cellular nutrition for our body. Nourishing your body with a balanced diet is helpful to unlocking the benefits of riboflavin but, in our modern world, it might be necessary to supplement with a Vitamin B2 supplement. Our Super Conductive Vitamins formula includes essential vitamins, enzymes, and amino acids to replenish the body while helping to maintain stronger and healthier systemic functioning.

Annie Pavone
September 11, 2023
Warning: Consult your health care practitioner before taking if pregnant or nursing.*Consult with a physician before use if you have a serious medical condition or use prescription medications. A Doctor's advice should be sought before using this and any supplemental dietary product. These statements have not been evaluated by the FDA. This product is not intended to diagnose, treat, cure or prevent any disease. Individual weight loss results will vary. By using this site, you agree to follow the Privacy Policy and all Terms and Conditions printed on this site. Void Where Prohibited by Law.