Most of us don't want to accept that we're getting older. It's a fact that we're all biologically aging, day by day, whether we want to admit it or not. That said, there are many many things you can do to "age gracefully."

• Maintain healthy habits.
Reflecting on your habits, do they have any connections toward diabetes, obesity, or heart problems? A lot of the little things like smoking, drinking too much alcohol, and eating a consistent diet of junk food can increase the rate at which you age.

• Commit to exercising for 45 minutes at least three times a week. Getting motivated to exercise can be tricky, however, there are methods other than a "traditional workout" available, such as walking or running on the beach or trails, doing a sport that interests you, or taking a yoga class.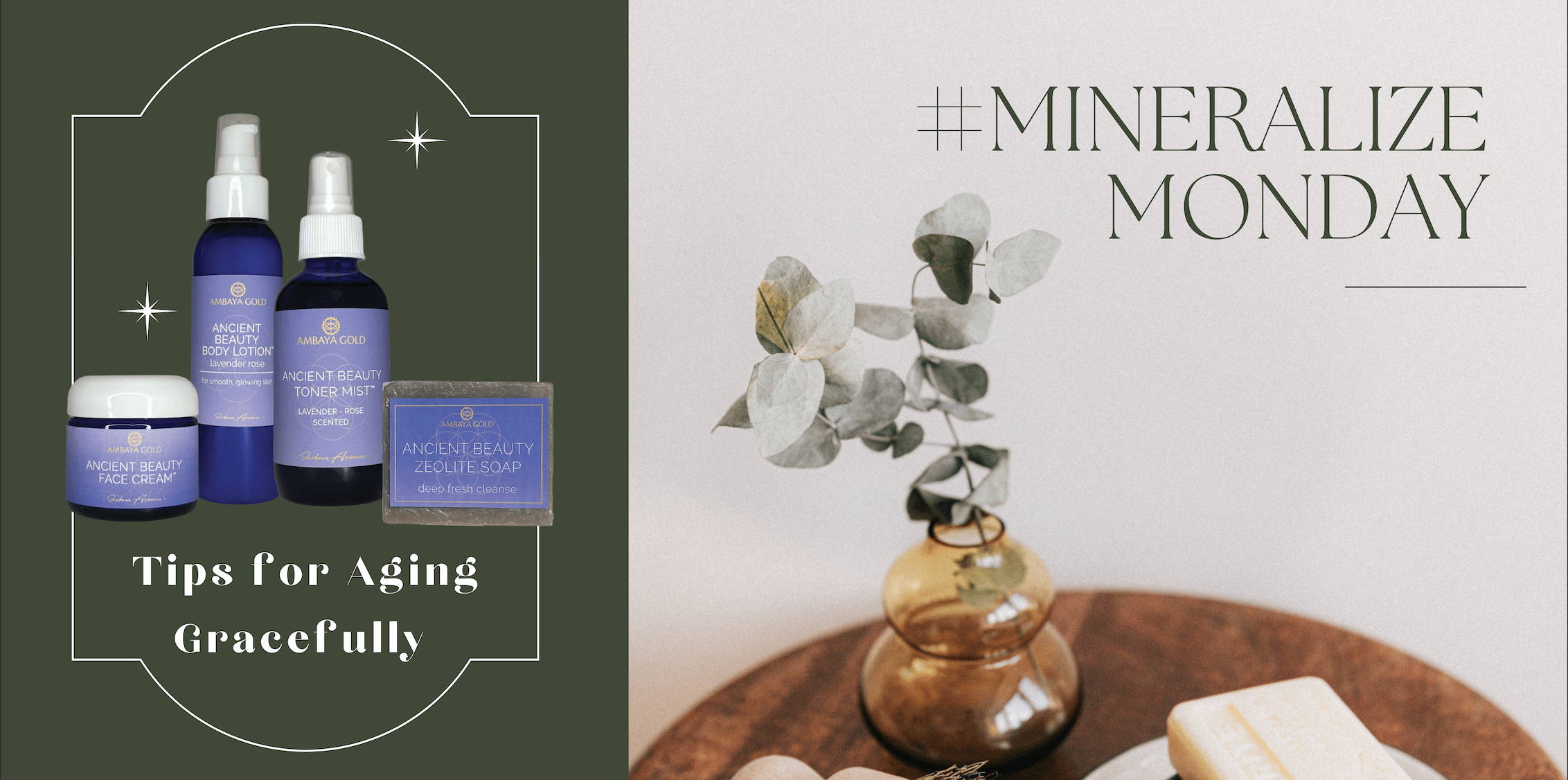 • Spend less time with those who stress you out and more time with those who build you up.
Avoid toxic people and traits in your life. Good friends and family matter a lot to a person's well-being, especially when they're older. Spending time together, laughing, telling stories, dancing, etc. can really contribute to a person's longevity.

• Take sleep seriously.
By getting more than 6 hours of sleep at night– 8 hours is ideal for most– you're allowing your body to rest and repair itself. Good sleep is good for both your brain and your body.

• Properly hydrate your skin.
Oftentimes aged skin starts to look dried and wrinkled. Don't let that happen to you! Try adding a good simple cleanser and hydrating cream to your routine.

We created our all-natural Ancient Beauty Cosmetics line to offer top quality detoxifying and revitalizing formulas made with superior ingredients. Our beauty products are designed to create healthy skin from the inside out. By hydrating your skin, these products also help rejuvenate it so that it looks great and functions as intended.


---
We won't overload you with emails and you'll get exclusive access to our giveaways and coupons!